Awards
We invite you to come visit any one of our showhomes or our Discovery Sales Centre to view our collection of valued awards received on behalf of the communities we are proud to be a part of.
Dilworth Homes is the recipient of nine gold Thompson Okanagan Housing Awards and 25 silver Thompson Okanagan Housing Awards since 1996. In both 1999 and 2002, Dilworth Homes became the recipient of the most distinguished gold Okanagan Housing Award — Best Large Volume Builder.
Dilworth Homes offers unbeatable quality, service, and value. The company has earned outstanding recognition in the residential construction industry.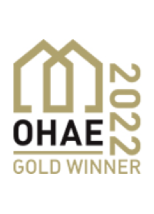 2022 OHAE Gold Award Winner
Multi-Family Builder of the Year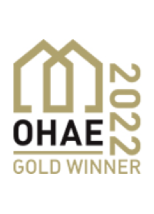 2022 OHAE Gold Award Winner
Semi-Detached or Townhome Development - Denali 777

2022 OHAE Silver Award Winner
Multi-Family Builder of the Year

2022 OHAE Silver Award Winner
Urban Infill - Residential Property Re-Use ~ Willow Lane

2022 OHAE Silver Award Winner
Semi-Detached or Townhome Development ~ Denali 777

2022 OHAE Silver Award Winner
Showhome Under $750K and Under ~ Tallgrass Ridge Showhome

OHAE Gold Winner
Excellence in Semi-Detached or Townhome Development ~ Cantina at South Ridge ~

OHAE Gold Award
Excellence in showhome $500,000 and under ~ Denali~

OHAE Silver Award Winner
Multi-Family Builder Of The Year

2021 OHAE Silver Award Winner
Excellence in Urban Infill - Residential (Property Re-Use) ~Cantina at South Ridge~

2020 OHAE Gold Winner
Excellence in Show Home 2020 ~SunRise Pointe~

2019 Tommie Silver Award Winner
Excellence in Show Home $500,000 & Over ~Tallgrass Ridge~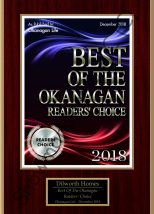 2018 OLM Reader's Choice Award
2018 Best Residential Builder ~ Central Okanagan ~

2018 Tommie Silver Award Winner
Excellence in Semi-Detached or Townhome Development
~ North Pointe on Eighteen ~

2018 Tommie Silver Award Winner
Excellence in Single Family Detached Home
~ McDonald House ~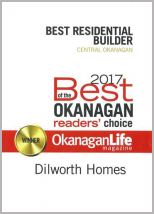 2017 OLM Reader's Choice Award
2017 Best Residential Builder ~ Central Okanagan ~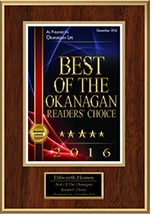 OLM Reader's Choice Award – 2016
Best Residential Builder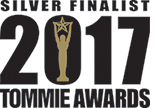 2017 Tommie Silver Award Winner
Excellence in Semi-Detached or Townhome Development
~ Summit at South Ridge ~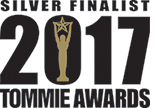 2017 Tommie Silver Award Winner
Excellence in Public Private Partnership
~ Dilworth Heights ~
PAST AWARDS
1992 Best Multi-Family Development Silver (Cascade Falls)
1999 & 2002 Best Large Volume Builder
2006 & 2008 Best Salesperson in New Home Construction Gold – Susann Czekus
Best Single Detached Home Over 2,200-2,999 sq.ft. Silver (Royal Ridge Residence)
Best Single Detached Home Over 3,500-4,499 sq.ft. Silver (Miller Residence)
1999 Best Single Detached Home 4,000-5,500 sq.ft. Gold (Dilworth Mountain Estates, Mchale Residence)
Best Multi-Family Development Silver (Monashee Peaks)
Best Single Detached Home Over 3,500-4,499 sq.ft. Silver (Dilworth Mountain Estates, Horner Home)
Single Detached Home Over 4,500 sq.ft. Silver (Dilworth Mountain Estates, Janzen Residence)
2007 New Home under $300,000 (construction only) Gold Selkirk on Dilworth Mountain Estates – 2516 Selkirk Drive
2007 New Home under $300,000 (construction only) Gold Selkirk on Dilworth Mountain Estates – 2490 Selkirk Drive
2008 Community of the Year (Selkirk on Dilworth Mountain Estates)
2012 Affordable Housing Winner (Gateway Urban Village)
2012 Best Multi-Family Build of the Year (Gateway Urban Village)
2012 Excellence in Single Family Detached Home $350K – $500K (Deleurme Home)
Excellence in Semi-Detached or Town-Home Development – North Pointe on Eighteen (Tower Ranch)