Dilworth Homes
A family-run company, Dilworth Homes has over 30 years of experience in the construction industry and is an established leader of quality homes for sale in the Kelowna real estate market.
As part of the EAC Group of Companies, Dilworth Homes has created numerous Kelowna developments, building over a thousand Okanagan homes in award-winning communities. With the expertise and vision of Emil Anderson Construction Ltd., acquiring the land, preparing the sites with roads and services, and the professionalism and home building expertise of Dilworth Homes this successful pairing has developed an enviable list of prestigious custom home properties and sought after addresses in the Okanagan Valley.
Family is an integral part of Dilworth Homes, from its operational base of family members to the clients we serve. With roots as custom home builder in Kelowna we have evolved into an Okanagan Valley wide developer who is committed to building communities one home at a time.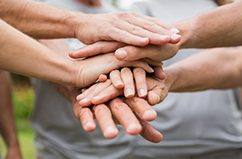 Each year Dilworth Homes and EAC Co Ltd., are proud to be able to give back to the communities in which we live and work. The Charitable Giving Committee would be pleased to review your request for support. Email us at hr@dilworthhomes.com with an outline of your request for sponsorship.